To prevent the spread of coronavirus disease 2019 in value-added tax refund processing at airport counters, Directorate General of Taxes advises all foreign tourists who wish to claim VAT refund to submit their claims through emails. All VAT refund counters at the five designated airports will be closed temporarily until further notice.
To submit your VAT refund claim, email the recipient bank account details (concerned tourist) with "VAT Refund" as the subject line, and attach pictures of the purchased goods of which you are claiming the VAT refunds and the receipt or invoice as well as your passport information page and boarding pass.
Send your email to one of the email addresses below according to your airport of departure: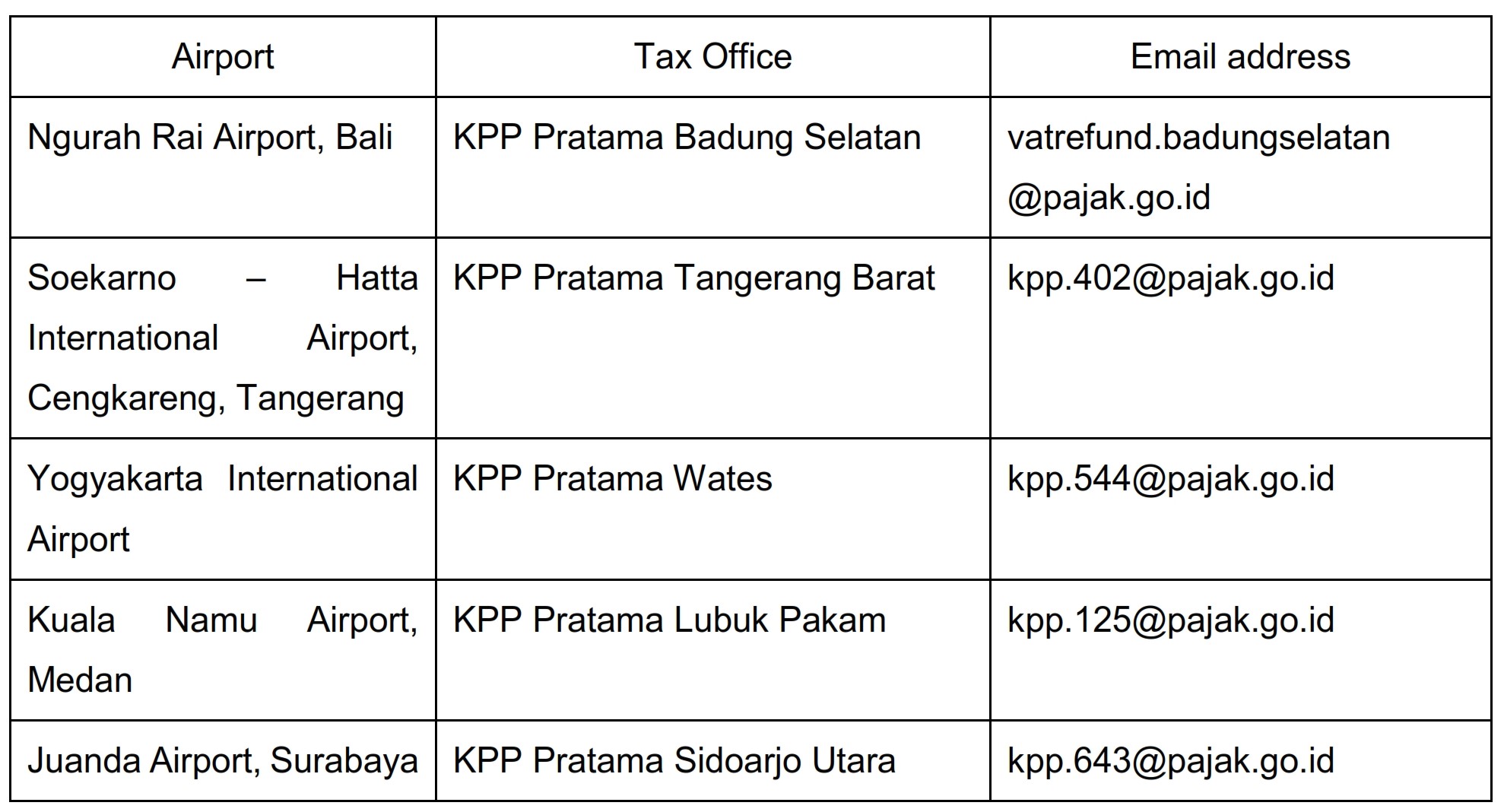 If eligible, the refunds will be transferred to the bank account stated in your email within one month.
This arrangement will take place from March 26, 2020 until further notice.